Commercial Property Inspections & Infrared Services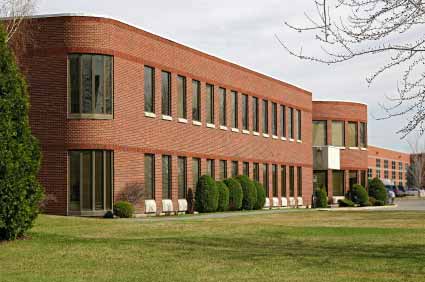 At Able Inspections and Infrared Services, our Houston commercial property inspection team can deliver the most accurate results for properties located throughout the metropolitan area, including the following communities:
Bellaire
Katy
Sugar Land
River Oaks
West University
Memorial
Royal Oaks
Southgate
South Hampton
Hunters Creek
Piney Point
Energy Corridor
Spring Branch
Stablewood
Our knowledge and experience in the field of real estate inspections can make us a valuable resource for investors and corporate enterprises looking to acquire property in the metropolitan area. Able Inspections and Infrared Services offers the comprehensive services you need to achieve a higher degree of success and confidence in the Houston real estate marketplace.
Accurate Results for Houston Commercial Real Estate Inspections
Able Inspections and Infrared Services has been providing our Houston commercial property inspection services for more than 30 years. Our team has the experience and knowledge to provide accurate and dependable reports for all types of commercial buildings and to ensure that you have the information you need to make the right investments. Our full lineup of inspection options includes the following services:
Structural analysis and identification of any developing issues
Foundation inspections
Assessment of HVAC systems to evaluate their current condition and level of performance
Inspection of plumbing and electrical systems to ensure that they are in good working order
Houston infrared inspection services that can pinpoint water leaks, electrical shorts, areas with inadequate insulation and other issues with commercial buildings
Energy auditing to identify areas of concern and to allow you to increase the efficiency of your commercial investments
Our infrared imaging inspections can provide building owners with accurate information regarding heat loss. By addressing these issues promptly and effectively, you can lower your commercial utility bills and provide a more comfortable environment for tenants and office workers alike. Able Inspections and Infrared Services offers you the most reliable and accurate information for your current real estate holdings and for properties under consideration for acquisition by your company or investment group.
Able Inspections and Infrared Services also offers Houston residential property inspection services designed to protect buyers while providing sellers and current residents with the information needed to perform necessary repairs for added comfort and safety or to prepare their home for resale. Our knowledgeable inspection team can provide comprehensive services for Houston residents, including the following:
Thermal infrared inspection services that can reveal a host of hidden problems
Spa and swimming pool inspection services
Evaluation of current electrical systems and plumbing fixtures
HVAC issues that can affect indoor comfort and safety
Insect infestation inspections
At Able Inspections, we offer professional and courteous service that ensures that you have the information you need to make the right moves in the Houston commercial and residential real estate markets. We deliver comprehensive Houston real estate inspection services for residents and businesses and go the extra mile to ensure that you receive the most accurate and complete reports on the condition of various parcels of real estate property. Contact us today to discuss our full lineup of commercial and residential services and to determine which of our customized inspection options is right for you.